Massbreed Investments is member of Massbreed Cooperation which is a fortune 500 company. The core business of Massbreed is the manufacturing of trucks and buses which are durable, reliable, and affordable. Massbreed international was incorporated in the year 1953 and what has kept the company going forward is our strict commitment to customer satisfaction, quality, and optimal levels of professionalism.
Massbreed Investments is registered with the Motor Industry Association of Zimbabwe. Our trucks are South African assembled, and our buses are imported from China and both types of vehicles are specifically meant to suit our terrain and climatic conditions. In cases of breakdowns, we are readily to provide you with towing and rescue services at an affordable price, plus panel beating services for
About us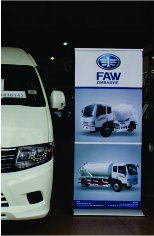 Massbreed Investments has 2 showrooms situated in the first and second capital cities of Zimbabwe, Harare and Bulawayo. The Harare showroom is adjacent to the Head Office. Customers can relax on a comfortable lounge suite and sip a beverage of their choice while waiting to see a sales rep. This offers pleasant, luxurious surroundings to display the vehicles in. There is also a wash bay and valet service on site for vehicles.
The Harare service centre is located in Msasa as well. The Service Centre comprises of a truck workshop, a light vehicle workshop and a parts centre. There is also a training centre for all workshop employees with substantial customer parking and a secure vehicle compounds for storage. We pride ourselves on our team that is well trained for their work and we have a specialist leading each team in different areas.
Get In touch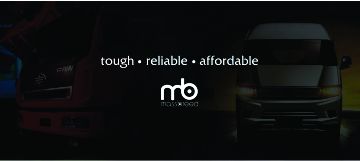 Massbreed Investments is a broad-based Zimbabwean company with interests in commercial vehicle selling (motor industry) and is one of the top quoted companies in the market. Its commercial vehicle selling business undertakes manufacturing and distribution of Golden Dragon buses, Massbreed trucks and utility vehicles amongst other brands across the region.
It offers a wide range of product categories such as mining vehicles, construction vehicles, commercial trucks, buses and services and parts. Its products and services cater to Government entities, schools and private companies among others.Massbreed freight carriers provide stable and safe conveyance of any cargo.
Trucks
download profile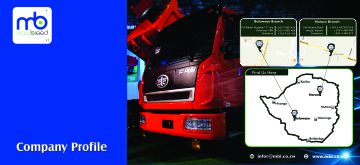 Learn more about us, our products, services and any new things about the company in our new company profile.
Download massbreed company profile
OUR CUSTOMER SERVICE PRINCIPLES
Responsiveness

We commit to responding as quickly as poossible to any enquiry through our phone, email and website within 24hrs.

Quality Service

We are committed to providing high quality products and market leading customer experience. If you believe we have not met this commitment, please contact us.

Privacy

We recognise the importance of protecting your privacy that individuals are concerned about the security of their personal information and we are committed to protecting the personal information the we hold.

Transparency

We are committed to open, consistent and transparent communication with our Customer Care Service.

Professionalism

We clarify your concern and explain how we will help you in plain language. We are open and approachable. We are clear about reasons for our decisions and advice. We let you know when you can reasonably expect an outcome.

Equality & Diversity

We treat all employees, dealers and customers fairly. We create an inclusive culture for all employees, suppliers and customers.
1 / 3
2 / 3
3 / 3